Senior Associate / Advocate & Solicitor
Coral has worked at several leading intellectual property law firms and has been involved in both contentious and non-contentious aspects of intellectual property law practice.
Her experience in contentious intellectual property matters includes advising multi-national companies on regional anti-counterfeiting strategies, coordinating multi-jurisdictional private investigations, obtaining search warrants, liaising with local police, customs or administrative authorities, conducting raids on infringers' premises, negotiating settlement terms between infringers and intellectual property owners, obtaining and enforcing interim injunctions and orders for delivery up or destruction. She has also advised on, filed or defended trade mark opposition, revocation and invalidation actions in China, Hong Kong, Macau, Singapore and Malaysia.
Her experience in non-contentious intellectual property matters focuses on acquisition and exploitation of intellectual property and includes drafting and reviewing of non-disclosure agreements, memorandums of understanding, research collaboration agreements, joint-venture agreements, clinical trial agreements, software development agreements, technology and patent licensing agreements and other licensing and franchising agreements with subject matters ranging from global tracking systems, computer games, manufacture, sale and provision of goods and services to merchandizing relating to television series and movies. She has also advised multi-national companies on general due diligence procedures with respect to the acquisition of intellectual property on a regional basis.
Coral has assisted in the incorporation of both public and private companies, as well as the corporate restructuring by the Singapore National Science and Technology Board of its mature research institutes such as the Institute of Molecular and Cell Biology, Institute of Molecular Agrobiology, Institute of Materials Research and Engineering, Institute of Microelectronics, Institute of High Performance Computing, Gintic Institute of Manufacturing Technology, Data Storage Institute, Environmental Technology Institute and Kent Ridge Digital Labs. Prior to that, she assisted in negotiating and drafting collaborative agreements between governmental research institutes (including their subsidiaries and spin-off companies), Singapore's two universities (National University of Singapore and Nanyang Technological University) and foreign governmental, academic and industry partners. The subject matter of these agreements ranged from materials engineering for handheld devices to software development, electronic scanning equipment and educational materials.
Coral has worked in Singapore and Hong Kong, and her working languages are English, Mandarin and other Chinese dialects such as Cantonese, Hokkien and Teochew.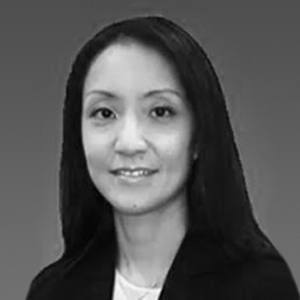 Bachelor of Laws (Hons), National University of Singapore
Master of Laws, The University of Hong Kong
Post-graduate Law Course
Advocate & Solicitor, Supreme Court of Singapore
Registered Foreign Lawyer, Hong Kong
Bachelor of Laws (Hons), National University of Singapore
Master of Laws, The University of Hong Kong

Post-graduate Law Course
Advocate & Solicitor, Supreme Court of Singapore
Registered Foreign Lawyer, Hong Kong